Vote Now
Welcome to the Bharat Ratna for His Holiness the Great 14th Dalai Lama, Tenzin Gyatso initiative's voting page. Thank you for stopping by.
Your vote matters!
We urge you, the citizens of India to cast a vote in favour of Tenzin Gyatso, His Holiness the 14th Dalai Lama to be honoured with the highest civilian award of India, the Bharat Ratna for his contribution to the world while promoting the Indian values of Ahimsa, Karuna and the teachings of Gautama Buddha.
By signing, you accept
#BharatRatnaforDalaiLama - An appeal & initiative's
privacy policy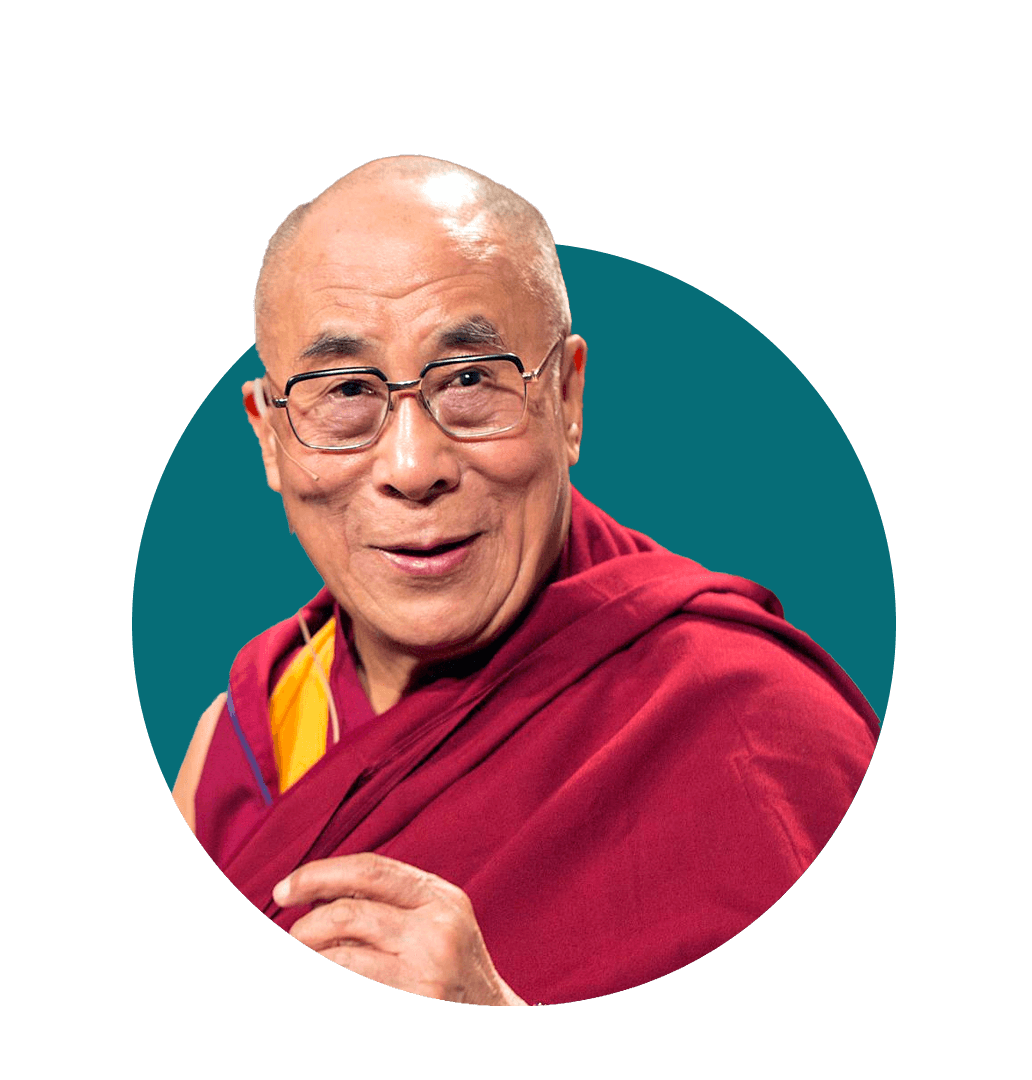 His Holiness the Dalai Lama self-identifies as a "son of India", articulates that his mind is entirely suffused with the teachings of the great Nalanda Tradition, and his body sustained by dal and roti. He never misses an opportunity anywhere to extol the virtues of ancient Indian wisdom traditions, and the evergreen values of ahimsa (non-violence) and karuna (compassion), holding up India as a role model for the troubled contemporary world...
- Dr. Kaveri Gill
Overcoming Anger & Anxiety
His Holiness the Dalai Lama's talk on 'Overcoming Anger and Anxiety' at St. Columba's School as part of Tushita Mahayana Meditation Centre's 40th Anniversary celebrations in New Delhi, India on November 20, 2019. His Holiness also gives a short teaching on the 'Eight Verses of Mind Training'. After his talk His Holiness answers questions from the audience.
As I always mentioned, India is my home. I was born in Tibet. But most of my life was spent in this country... I really feel proud that I am a guest of the Indian government. I think I am the longest guest of the Indian government.

We are refugees, but we have found a good home. We lost our country, but we have reached the land of our gurus.
In India, we have many spiritual traditions and generally they live peaceably together. In India, there are so many religious traditions, but all teach a common message of love.